WELCOME NOTE
The We Care Stroke is a stroke support organisation primarily engaged in stroke survivor's care and guidance; we partner with the community to prevent, treat and beat stroke. We look forward to stand alongside stroke survivors, stroke caregivers, and their families. We engage with community stroke awareness campaign, associated with healthcare professionals and researchers; although our predominant non-clinical support is to help stroke survivors on their journey to live the best possible life after stroke. We associate with other stroke care establishments to facilitate comprehensive post-hospital stroke care and innovation in newer stroke management.
We work to:     
---
Message (Founding member)
---
Stroke Warriors Story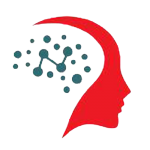 My brother get a stroke in last 15 days ..now after treatment by Dr. Biplab das now he is very well and improve very fast ….